Scheduled Uploads
The following is our current upload schedule.
Saturdays at 7pm PST/ 10pm EST: regular upload of new in-stock succulents
Wednesdays at 6pm PST/ 9pm EST: mini upload of new in-stock succulents
Short Sales Events
This month, and the month of April, we are expecting delays of imported succulents. Please look for any announcements posted in our collections pages. For every cancelled upload during this month and the next, there will be a short sales event that only lasts for 24 hours. Please make sure you read the description in the announcement listings for more information.
New Website Updates + Forum
We've updated quite a few minor areas in our website. Please notify us if you notice a broken link!
In addition, we're working on our website forum and may have it up and running in a couple of days. It will be in testing-mode to see if it's a necessary feature most of you would enjoy. So, the more the forum is utilized, the more it will stay around.
Global COVID-19 Crisis
We are taking precautionary measures to stay healthy during this time. We hope you are too by following the preventative measures encouraged by CDC in their How to Protect Yourself info page.
Please also read their FAQS page, as it contains valuable answers to questions you may have. One important answer to a questions is "currently there is no evidence to support transmission of COVID-19 associated with imported goods and there have not been any cases of COVID-19 in the United States associated with imported goods."
Lastly, don't panic over what the news media is saying. We understand that the unknown can be frightening, but focus on the idea that everything is temporary and when life seems bad it will turn good eventually. This is not the time to panic, but to help each other out as a community. Following CDC's preventative measures help protect not only yourself but others around you.
Additionally, shame on those who have been hoarding necessities during a crisis to make a profit and creating fake news to spread fear. Life, the government, Karma, and God will punish these people in other ways.
Featured photo from our Instagram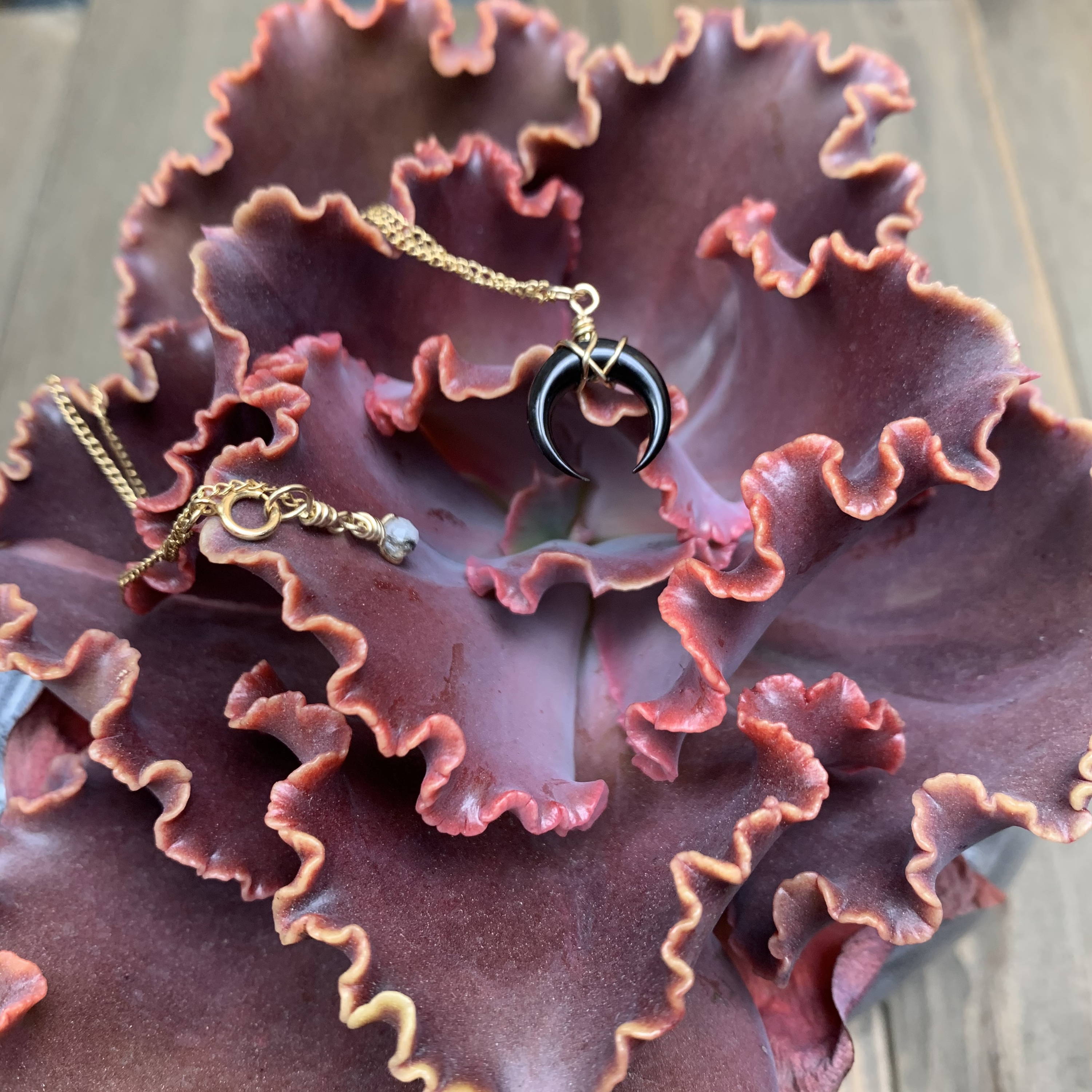 The lovely crescent moon jewelry piece is from Hannah, a fellow plant friend from the succulent community. You can visit and support her small business at www.navijewelry.com.